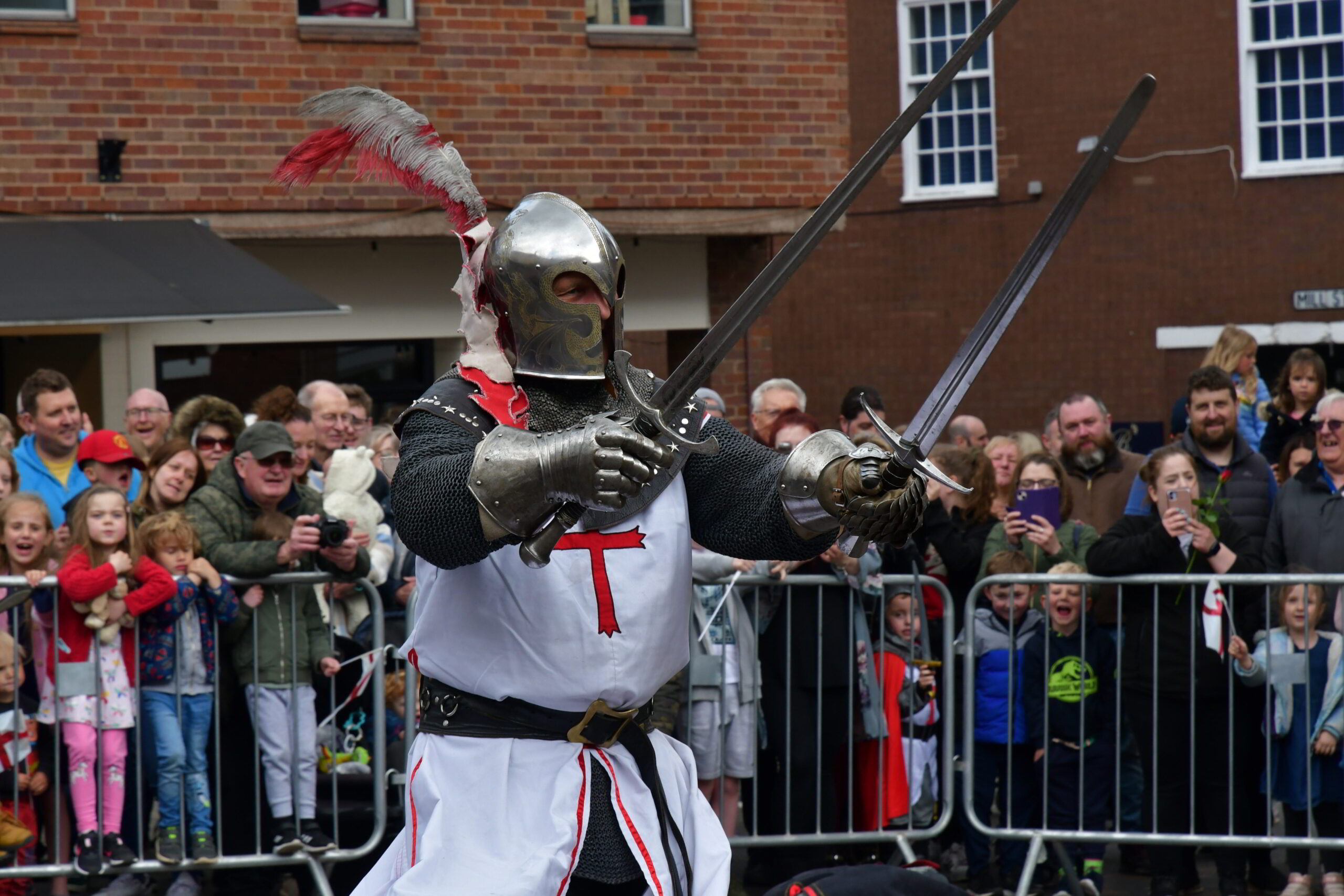 PRESS RELEASE
Saint George's Day Event 22nd April 2023
Stone Town Council will again be celebrating Saint George's Day with a fun, family event by bringing medieval knights into the town on Saturday 22nd April 2023.
The event will start with a parade at 1:00pm down the High Street to Market Square led by Saint George on horseback, which children are invited to join.  Once in the Market Square, the Black Knights will fight Saint George and his men in front of the assembled crowd.
There will be an opportunity to experience the weapons and talk to the knights about them, and a children's medieval fancy dress competition themed on knights, damsels and dragons, with a £25 prize for the best fancy dress.
In addition to the event there will also be the usual town market at the upper end of the High Street.
Councillor Jill Hood, Chairman of the Council's Tourism and Town Promotion Sub-Committee, said:  "Cheer for Saint George as he battles for England against the Black Knights in this popular event in the Market Square, and bring your children dressed as knights, damsels or dragons to get into the spirit of the event and possibly win a prize".
ENDS
21st March 2023
Les Trigg
Town Clerk
Stone Town Council
Telephone:  01785-619740
Email:  clerk@stonetowncouncil.gov.uk