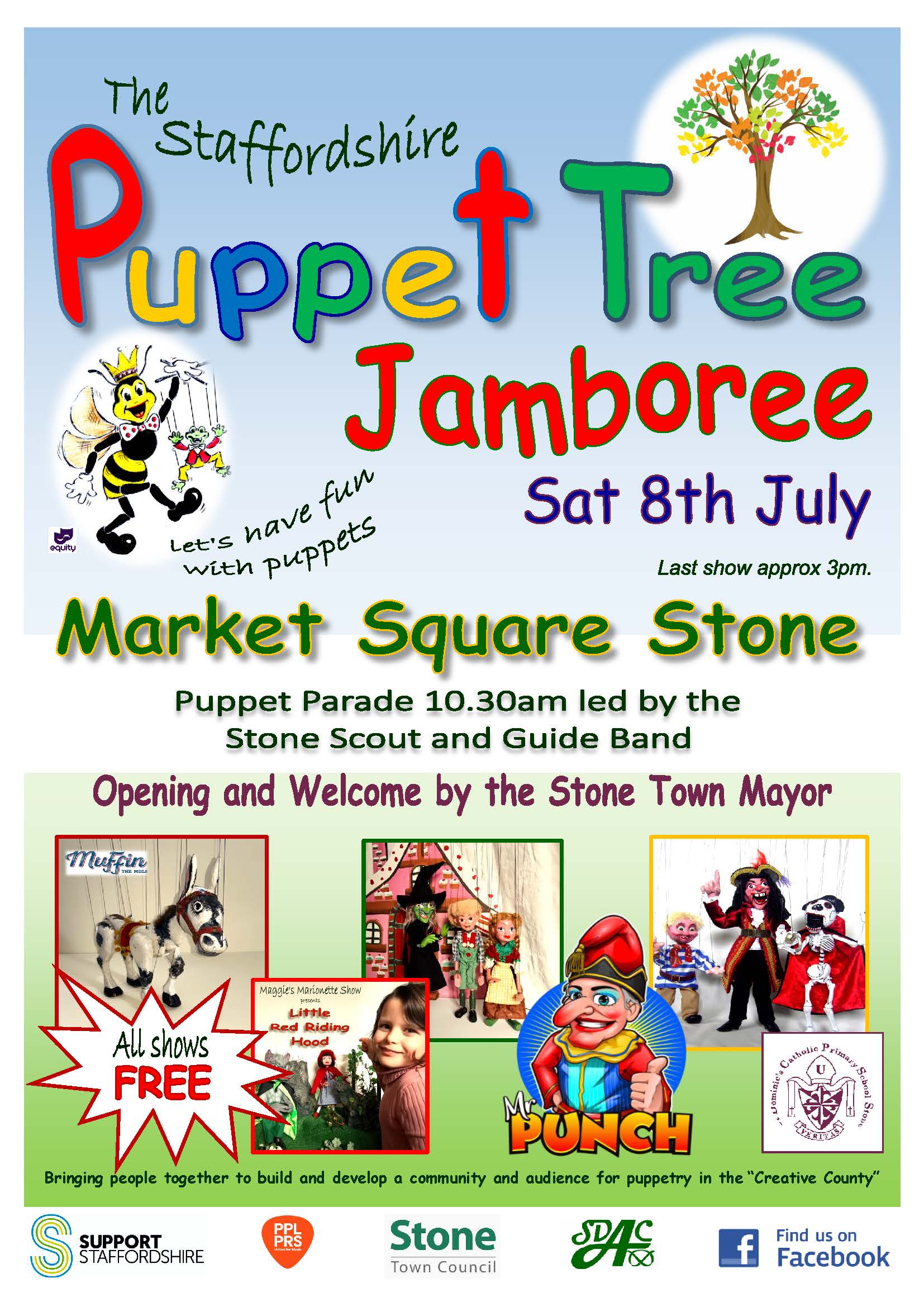 PRESS RELEASE
Stone Puppet Tree Jamboree – Saturday 8th July 2023
Stone Town Council will be hosting the Stone Puppet Tree Jamboree on Saturday 8th July 2023 in the Market Square.
A full, free, one-day programme of puppet shows and activities will begin with at 10:30am with a parade along the High Street, led by the Stone Scout and Guide Band.
The Jamboree will be opened by the Town Mayor, Councillor Jim Davies, and will include puppet
shows throughout the day by professional puppeteers including the original 1950s TV star "Muffin the Mule" and the "King of Puppets" – Mr Punch.
Local children from St Dominic's Primary School will also present their show "The Princess and the
Frog" using puppets they have made themselves, and there will be a very special production of Little Red Riding Hood.
In addition, there will be an opportunity during the day for children in the audience to operate and perform with puppets.
The last show will be at around 3:00pm.
Councillor Jill Hood, Chairman of the Council's Tourism and Town Promotion Sub-Committee said: "For a great day out, come to the Puppet Tree Jamboree in Stone where, for one day, the Market Square will be taken over by a spectacular display of puppetry to entertain and enthral visitors of all ages."
ENDS
26th June 2023
Les Trigg Town Clerk
Stone Town Council Telephone: 01785-619740
Email: clerk@stonetowncouncil.gov.uk